Apple iPad
Again, Apple iPad is making news. We know, and we have seen people, who will wait through the night to get their hands on an Apple product. Apple's brand quality and brand experience are those key factors which make people to all crazy stuffs. This time Apple doubles the expectation with possible release of not one but two new iPads next month.
Apple iPad: New variants
Apple plans to release the new models at iWorld, an annual Apple expo. The new release will be targeted towards the middle-range and high-range segments, leaving iPad 2 to compete with the Kindle Fire in the market, which is very sensitive towards pricing. These new iPads will feature a 9.7 Inch screen with 1,536-by-2,048 High Resolution pixel display panels supplied by SAMSUNG, LG and SHARP. This is totally converse to the previous statement of Apple's 7.85 Inch iPads.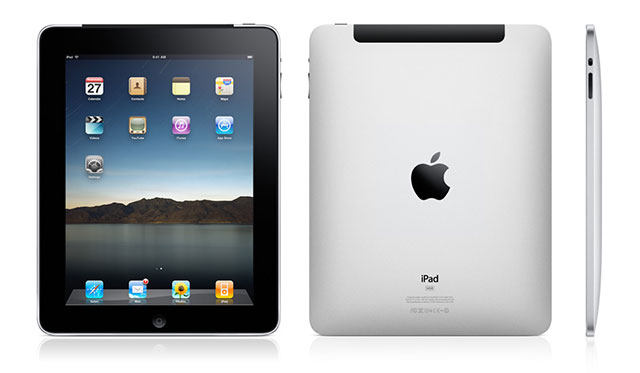 Apple will boost it sales by powering these iPad's with a quad-core A6 processor. Similar to iPhone 4S, these iPad's will enjoy the liberty of upgraded Cameras, most likely a 5 MP Camera from SAMSUNG or a 8 MP Camera from SONY.
Apple iPhone vs Apple iPad
Apple has now created frenzy among people, to choose iPad vs iPhone.This might seem quiet like a fight between two Formula1 racers from the same team, to secure the POLE position. Sources say that, this news is just a rumour, to keep people on their toes. This is well proven by the announcement during last fall, that Apple will release two versions of  iPhone, but only one made it through in October, 2012. Guesses are that, Apple will release these products on the birthday of late Steve Jobs, 24th February, 2012.
But the reality with an Apple gadget is that we'll have to wait and see. What do you want out of the third iPad?
We will keep update with Apple News !!